About me
It is an incredible honour to be trusted like this when someone hires me to be their photographer. They are inviting me to share in some of their most intimate memories on the most important day of their life. I am a storyteller and love capturing life and I enjoy getting to know my clients so that I can tell their unique story through my lens.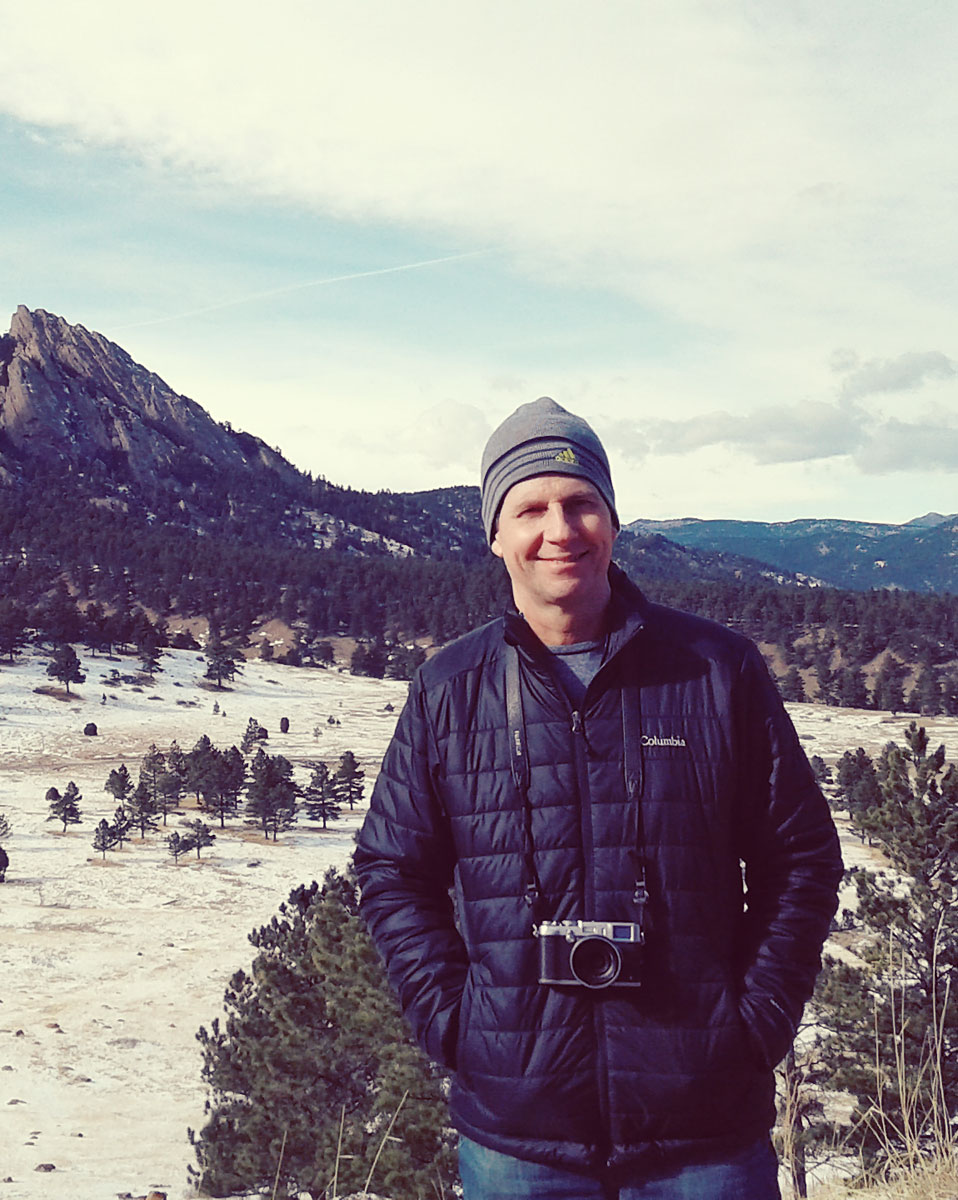 Hello, I'm Rob! I have always loved photography and telling stories with images. It began when I was in grammar school and we had to make pinhole cameras from oatmeal boxes. When we traveled there was always a camera and story to be told, even if the story was made with only one image or an oatmeal box! I currently live in New Haven CT with my beautiful wife, two dogs, and one cat. We love road trips, having adventures, and helping animals in need. My happiness comes from slow mornings, visiting the Maine coast and foggy days at the beach. I am inspired by afternoon light, the sea coast, and travel.
I love creating images that tell a story about two people in love. I look to capture moments that are special, with careful detail, allowing your unique story to emerge. I believe wedding photography should be real, interesting, and engaging.
I have over 16 years photographing weddings and portraits, and a BFA in Photography from Brooks Institute in Santa Barbara California.
If what you see on my site resonates with you and you are a bit nontraditional and value real, candid photography… I hope we can talk!
Thanks for being here,

FAQ
How long have you been doing this?
I have over 16 years photographing weddings and portraits, and a BFA in Photography from Brooks Institute in Santa Barbara California.
 My wedding is overseas. Do you travel?
Of course. I love photographing destination elopements and intimate weddings. Whether you're getting married in Montreal or Mykonos – I am ready!
 Are you insured?
Yes! If your venue needs to see proof of insurance, please let me know at least two weeks prior to your wedding date.
Do you believe in marriage equality and photograph same sex weddings?
YES! I support of the right of any couple, regardless of sexual orientation or gender, to marry.  I have photographed numerous same sex weddings and am always especially honored to be a part of these wedding days.
When will we see our photographs after the wedding?
You will see a sneak peek on my blog within 48 hours after the event! After that it generally takes 4-6 weeks to fully post process your images. When you book, I will give you the approximate date that you can expect to see your beautiful images.
 Do you blog every wedding and/or portrait session?
I do! If you are not comfortable with having your photographs on the blog for some reason, please let me know during the booking process.
What is the biggest piece of advice you give couples?
Give yourself extra time for everything. Everything just takes longer on your wedding day, so if you think getting dressed will only take 10 minutes… plan on it taking 15 or 20. Time seems to just disappear on your wedding day, so give yourself extra.
How far in advance should we book?
For weekday elopements, I'm more flexible, but you should still book at least a month in advance if you can. (Although sometimes I'm available last minute – so feel free to inquire even if your wedding is in a few days. If I'm already booked, chances are I know someone AWESOME who isn't and can refer you!) For weekends, however, I tend to get booked up about three to six months in advance.
How long does it take to get married at City Hall in NYC ?
City Hall is super unpredictable. On average, it takes about an hour. However, I've been in and out in as few as 20 minutes and as long as 2 hours. Early morning midweek is best, lunch hour and Fridays are the worst. The actual ceremony at City Hall is short and sweet, about 2 minutes in length.
 How many locations can we fit in for portraits with Elopements?
 I prefer you pick one or two locations, so we can work slowly to capture genuine photographs. In the past, I've had people try and fit in three or four locations, and found it's too much rushing around. I find that when we're moving quickly, everyone gets more anxious and the photographs suffer. So let's pick one or two locations that are true to you, and take our time there capturing a variety of beautiful images that reflect what your day was all about.
 Where should we take photos in NYC?
 This town has a host of amazing locations for taking images. You can literally get married pretty much anywhere you like, from the Staten Island Ferry to the top of Rockefeller Center. Find a place that represents you and your partner and what you love. Whether that's a quiet garden or somewhere with a dramatic skyline backdrop, I'm happy to help you find the perfect spot for a ceremony or for your portraits. The thing I love the most is when couples are willing to get off the beaten path a bit. We could take the tram to Roosevelt Island, scope out the George W Bridge or the Cloisters from Fort Tryon Park, wander the waterfront and have key lime pie and lobster rolls in Red Hook. Elope in front of the last remaining lighthouse on Manhattan. Get some funky street art photos in Greenpoint, Bushwick or the Lower East Side. Oogle the skyline from Gantry Plaza. Get killer views of the Upper East Side on Randall's Island. Enjoy a quiet stroll through Carl Schurz Park. Hop on the ferry to Governors Island in the summer. The options are endless and I'm happy to help you find somewhere awesome and capture the real New York.
All this sounds fantastic. How do we book you?
Great! I require a deposit and a signed contract to reserve your date. You can check out my
rates page for information on pricing and packages. Once you're ready to go, shoot me an email and let's work out the details!
TESTIMONIALS
"Rob. Thank You for the wonderful photos!!Thank you for staying and shooting and laughing all day and night. You did an amazing job and we are so happy with the images." Amy & John
READ MORE
TESTIMONIALS
"Rob Skinner is the photographer for our office and for our family. His pictures are of the highest quality. We use the beautiful photographs for our practice advertisements. Rob has caught the family portrait in the most natural, appealing way. We love his work and highly recommend Rob. Dr. Lawrence Kline"
READ MORE